Central School, 400 Ridgedale Avenue, East Hanover, NJ 07936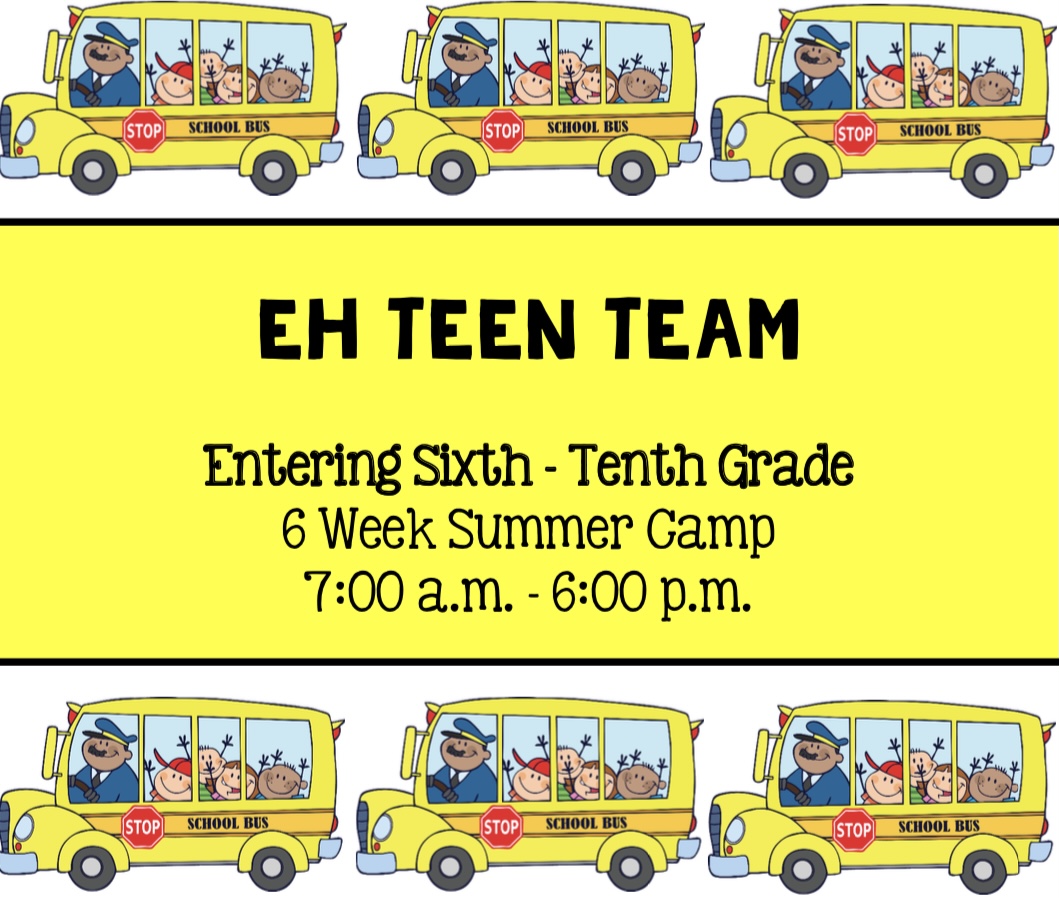 EH Teen Team offers daily field trips with varying drop-off and pick-up times depending upon the nature and length of the field trip.
Children will be grouped by age and grade level. The staff/child ratio on field trips will be 1:8 on all field trips.
A multiple child discount of 5% is given to a family with multiple children registering for any EHTASCC Summer Camp. The 5% will be applied to the second child and/or any subsequent child(ren).
Teen Team 2022 Registration Materials
If you wish to enroll your child(ren) in our Camp Cougar Summer Camp Program, please read the following information brochure:
March 1st: ALL In-District (FJS, Central, Middle, HPHS) Students may register

March 15th: ALL RETURNING Out-of-District Students may register

March 25th: ANY NEW Out-of-District (MORRIS COUNTY ONLY) Students may register
Important Note: DEADLINE TO REGISTER IS JUNE 1st. We WILL NOT accept any registrations after this date.
Registration Link for Summer Camp 2022:
https://secure.infosnap.com/family/gosnap.aspx?action=31642&culture=en
All campers require a physical that is less than 365 days old. Please use the following EHTASCC Physical Form.
If your child has allergies that require an Epi-pen, you will need to upload the following to InfoSnap:
If your child has asthma, you will need to upload the following to InfoSnap:
If your child requires medication by a school nurse, you will need to upload the following to InfoSnap:
EHTASCC
Mr. Frank Biamonte, Coordinator
20 School Avenue, East Hanover, NJ 07936
Phone: (973) 887-2112