Central School, 400 Ridgedale Avenue, East Hanover, NJ 07936
*IMPORTANT NOTE: Camp Cougar will be held at East Hanover Middle School for Summer 2023 due to the anticipated construction at Central School.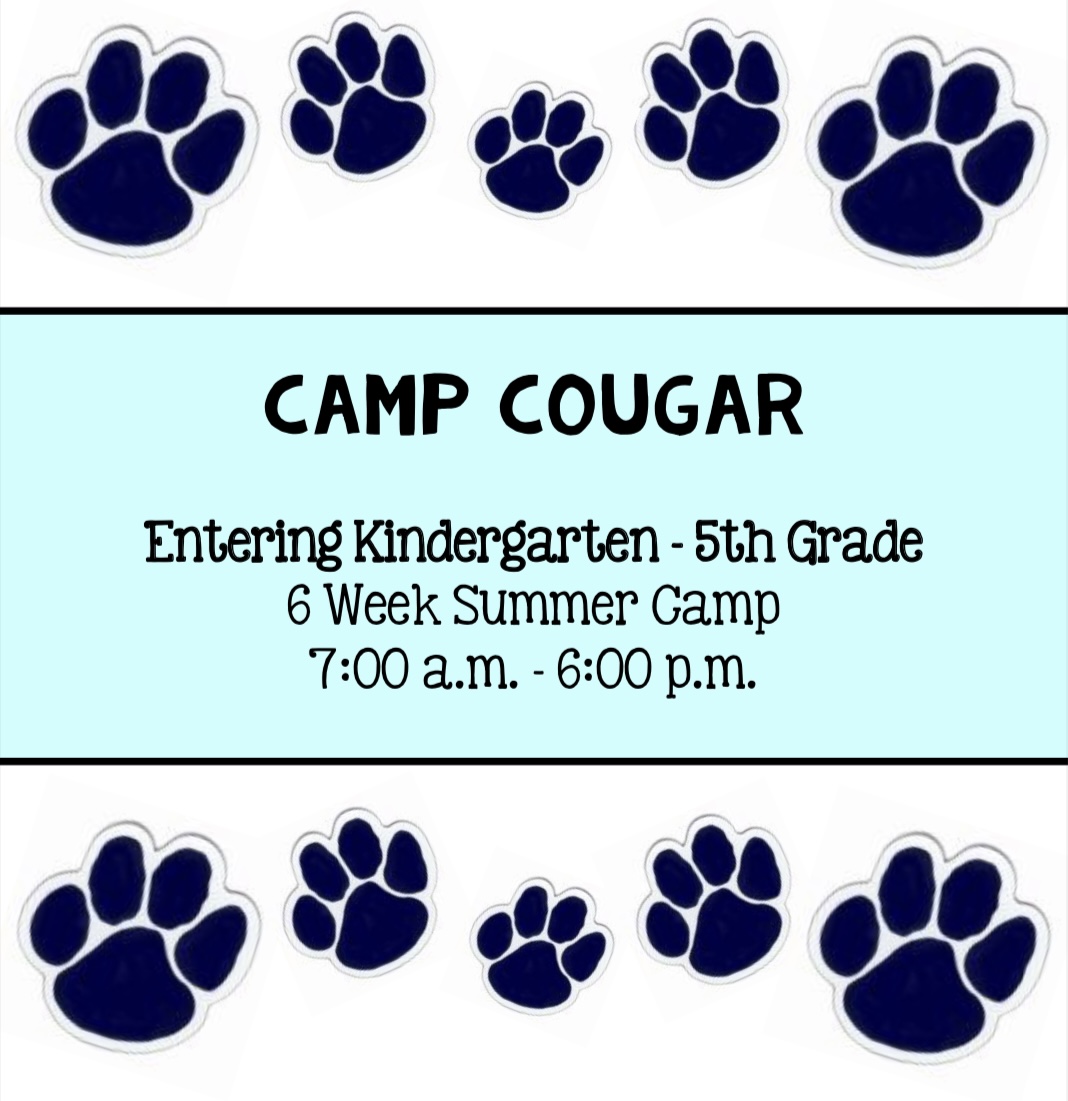 There is a theme each week and every day is filled with activities that correlate with the weekly theme.
There are two field trips each week (Tuesday/Thursday) and three days of morning activities and afternoon swimming (Monday, Wednesday & Friday).
Camp Cougar has a staff that consists of head counselors, counselors, and junior counselors.
All staff are trained in CPR, first aid, and various levels of child care development.
Swimming
On Monday, Wednesday and Friday all campers have the option of swimming at the East Hanover Pool. Certified lifeguards are present and staff will be supervising all swimming as well. Children can choose to swim and/or participate in other supervised activities.
Field Trips
On Tuesdays and Thursdays all campers will participate in field trips at various locations. Children will be grouped by age and grade level. The staff/child ratio on field trips will be 1:8 for field trips that do not include water and 1:5 for field trips that include water.
A multiple child discount of 5% is given to a family with multiple children registering for any EHTASCC Summer Camp. This 5% will be applied to the second child and any subsequent child(ren).
If you wish to enroll your child(ren) in our Camp Cougar Summer Camp Program, please read the following information brochure:
Camp Cougar 2023 Registration Materials
March 1st: ALL In-District (FJS, Central, Middle, HPHS) Students may register

March 15th: ALL RETURNING Out-of-District Students may register

March 22nd: ANY NEW Out-of-District (MORRIS COUNTY ONLY) Students may register
Important Note: DEADLINE TO REGISTER IS JUNE 1st. We WILL NOT accept any registrations after this date.
Registration Link for Summer Camp 2023:
https://secure.infosnap.com/family/gosnap.aspx?action=35826&culture=en
All campers require a physical that is less than 365 days old. Please use the following EHTSD Physical Form.
If your child has allergies that require an Epi-pen, you will need to upload the following to InfoSnap:
If your child has asthma, you will need to upload the following to InfoSnap:
If your child requires medication by a school nurse, you will need to upload the following to InfoSnap:
EHTASCC
Mr. Frank Biamonte, Coordinator
20 School Avenue, East Hanover, NJ 07936
Phone: (973) 887-2112